For Business
26 May 2023 null
Who is the first?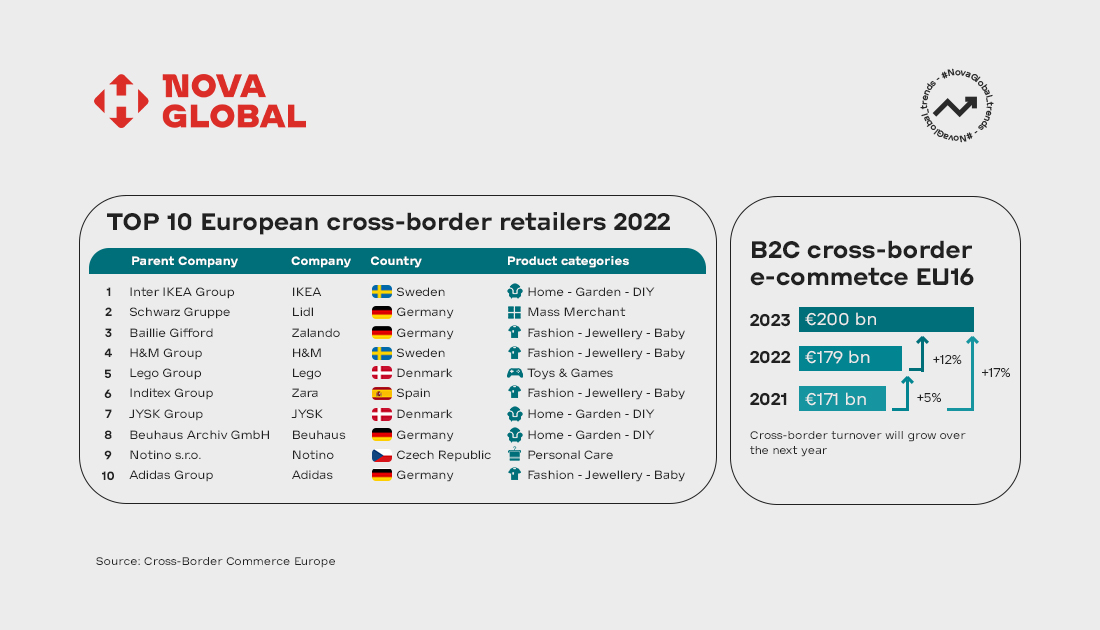 The Queen of Online Shopping in Europe has finally been named in the fifth annual ranking of the Top 500 Cross-Border Retailers in Europe. This time, the German internet giant Zalando took first place, outpacing its competitors not only in terms of overall sales volume but also in terms of service quality. The company delivers goods to 23 countries around the world and offers free delivery and returns.
In second place is the British company ASOS, known for its trendy collections and variety of products, and in third place is the Dutch company Bol.com, which sells books, electronics, toys, and much more. Despite being in the top three, the market situation is constantly changing, and each company must maintain high competitiveness and continue to develop to stay on top.
This year, companies from 32 countries were included in the ranking, whose overseas sales account for more than 10% of the total sales volume. The Top 500 Cross-Border Retailers in Europe ranking is not only a source of information for consumers, but also a unique tool for businesses to track trends and successful strategies in cross-border sales.
Throwback to the past.
The whole table of TOP 10 "Elite" retailers for 2022 was:
• Top 1: Ikea
• Top 2: Lidl
• Top 3: Zalando
• Top 4: H&M
• Top 5: LEGO
• Top 6: Zara
• Top 7: Jysk
• Top 8: Bauhaus
• Top 9: Notino
• Top 10: Adidas
Source: www.cbcommerce.eu