For Business
20 May 2023 null
Supernova Airlines made its first flight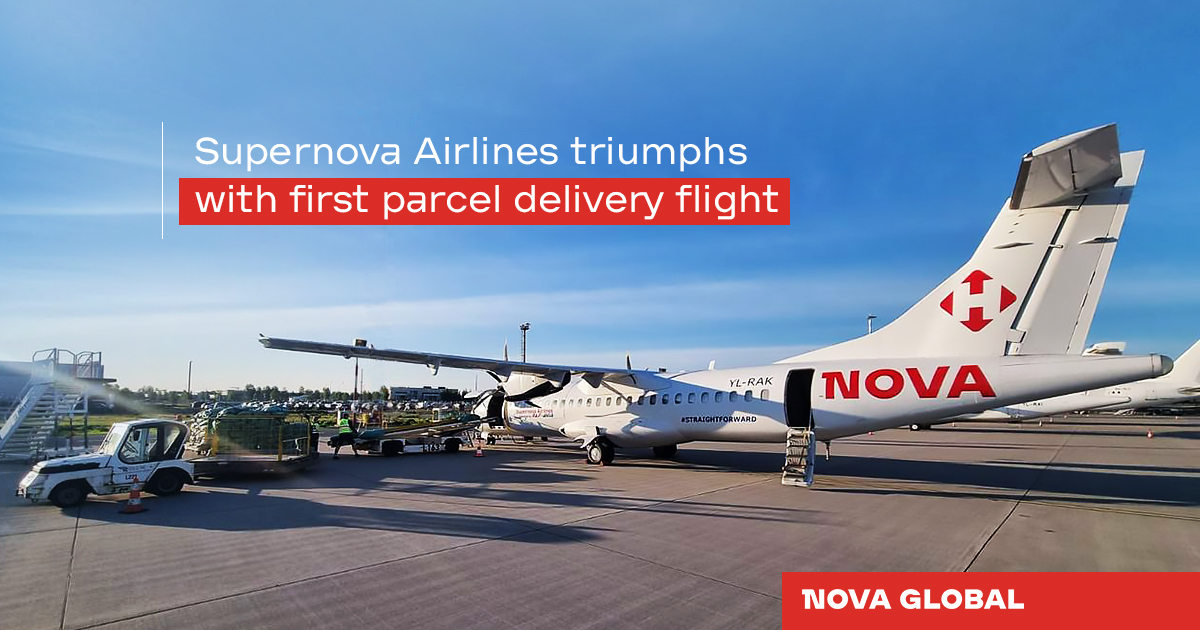 This week, Supernova Airlines, which is part of the Nova Group of Companies, made its first flight on the Riga-Rzeszów-Riga route.
The plane delivered 7 tons of international parcels of Nova Post customers from Riga International Airport to Rzeszów in Poland. After that, the parcels were reloaded into trucks and transported to Ukraine.
The first flight was performed in cooperation with the Latvian airline "RAF-Avia" on an ATR 72 aircraft. Supernova plans to operate a flight on this route twice a week - on Tuesdays and Thursdays.
Supernova Airlines was founded in 2021, and in January 2023 was the first among Ukrainian companies to receive an operator's certificate during a full-scale war. Despite the war in Ukraine, Supernova continues to go through all the necessary procedures to carry out regular cargo flights to and from the EU, where the airline's planes are based due to the closure of Ukrainian airspace.