Special offers
30 September 2022 null
Shopping in France directly from home! Delivery from Europe from $3.75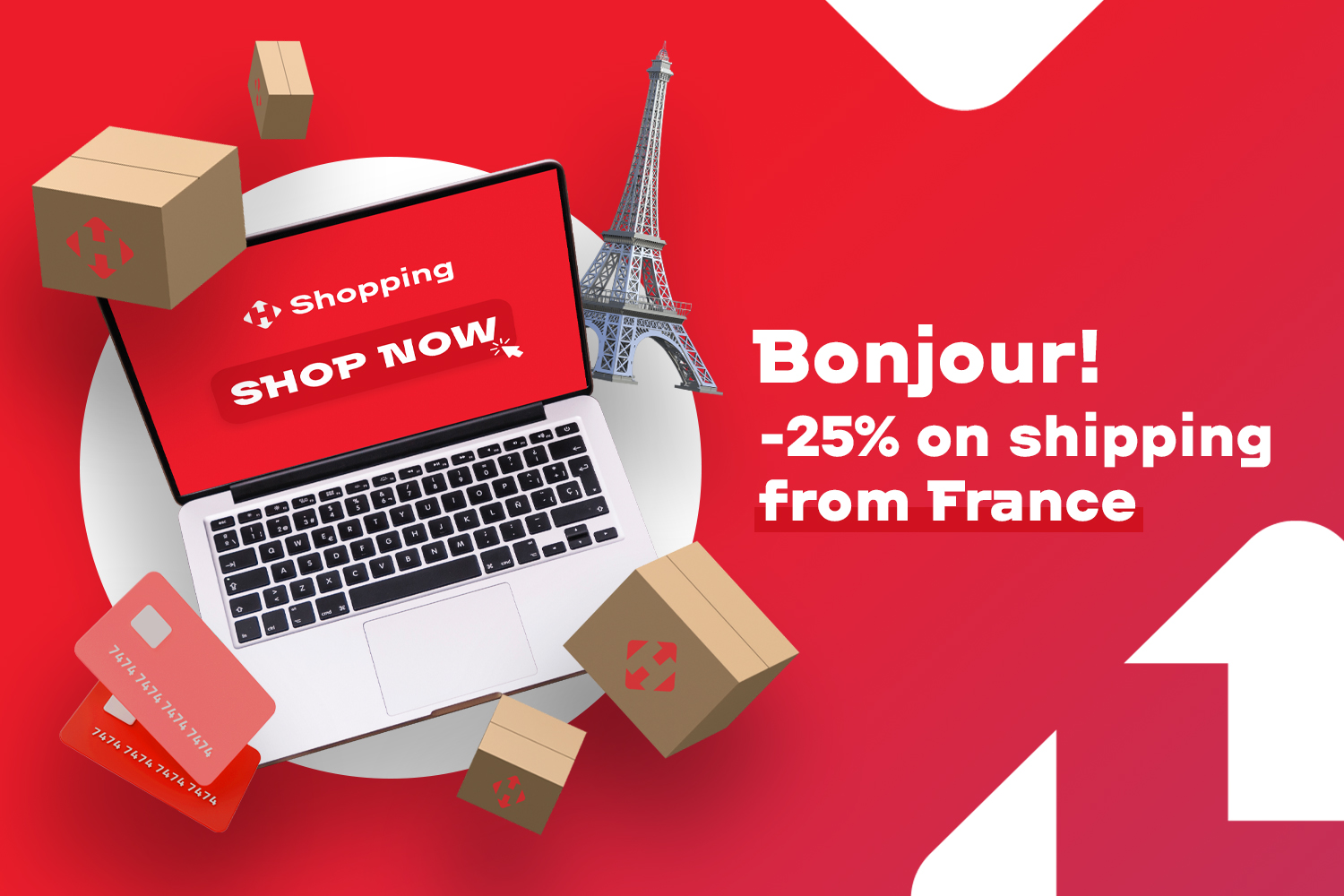 In order to do shopping in France, it is not necessary to fly to France. It is enough to go to Nova Global, choose France as the country for shopping and enjoy a wide choice of brands and stores. We offer to catch hot discounts which are impossible to find in Ukraine. The high quality and originality of the ordered items are guaranteed.
The instructions for shopping in France are super simple: choose your favorite store, make a delicious coffee, don't forget a freshly baked croissant and feel the atmosphere of French boutiques. Like in France, but the prices are more affordable, the assortment is wider. Also you don't need to spend money on tickets and time to search for the right store! We deliver goods from France with a -25% discount from the 27 of September till the 31 of December.
Popular brands: Zara, H&M, Massimo Dutti, Marks & Spencer, luxury stores: Dior, Yves Saint Laurent, Chanel and well-known multi stores, such as: Amazon, Bonprix, La Redoute. Order original things and choose unique collections. Available delivery from $3.75.
● The best choice of fashionable items, trendy collections of outerwear and casual clothes:
Zara - www.zara.com
H&M - www2.hm.com
Massimo Dutti - www.massimodutti.com 
Marks & Spencer - www.marksandspencer.com
● Premium brands that offer unique product lines: from cosmetics to stylish shoes for a party or for a autumn look:
Dior - www.dior.com
Yves Saint Laurent - www.ysl.com
Chanel - www.chanel.com 
Farfetch — www.farfetch.com
● 1000 and 1 thing are in the top marketplaces — everything the soul desires and the wallet allows:
Amazon - www.amazon.fr
Bonprix - www.bonprix.fr
La Redoute - www.laredoute.fr
Vinted — www.vinted.fr