For Business
10 May 2023 null
How Global Deliveries are Shaping the Future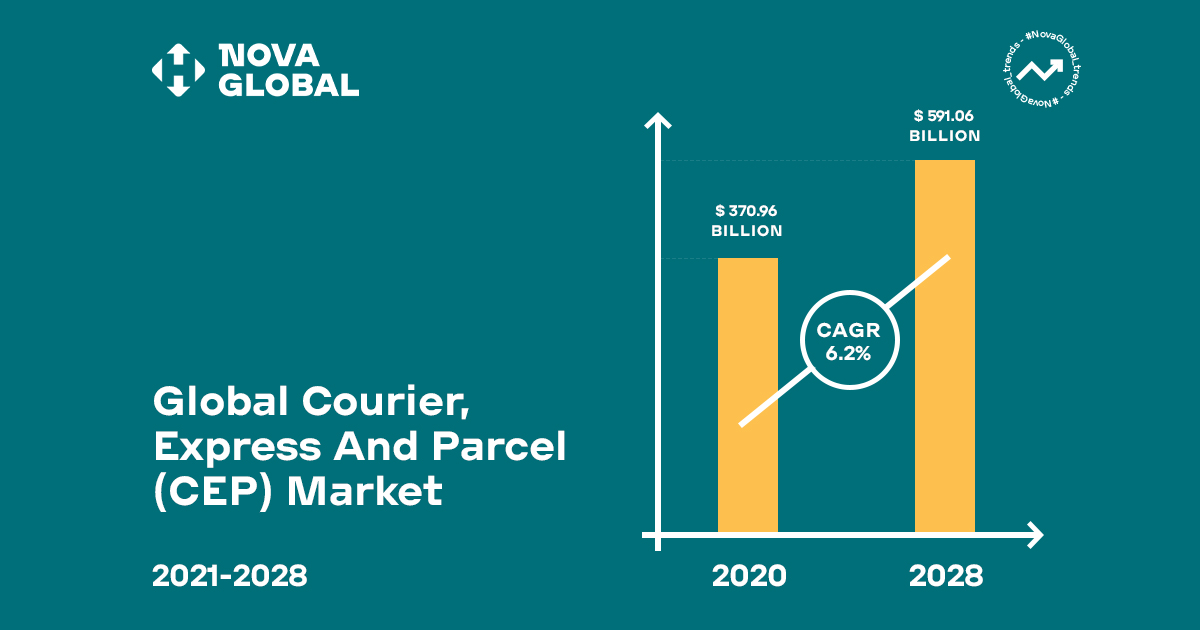 Сrazy billions or non-stop booming CEP Market: How Global Deliveries are Shaping the Future.
The world spins, and so does the courier, express, and parcel (CEP) market - a global delivery service that carries precious packages and goods to all corners of the earth. In 2020, its worth reached a staggering $370.96 billion, with projections soaring to $591.06 billion by 2028. The market's expansion is propelled by the escalating demand in e-commerce and international trade, particularly in emerging economies. CEP services cater to a wide range of delivery models, including the ever-reliable business-to-business (B2B), the classic business-to-customer (B2C), and the ever-evolving customer-to-customer (C2C), all while providing time-bound deliveries and value-added services. The market is segmented by business, destination, end-user, and geography, with the B2C segment witnessing a remarkable upsurge owing to the surge in online shopping, while the B2B segment rises from the uptick in trade between organizations. The international segment reigns supreme, followed closely by the domestic segment. CEP services are vital to different industries, from services, wholesale and retail trade, manufacturing, construction, and utilities, to primary industries. The market analysis encompasses the four corners of the world - North America, Europe, Asia-Pacific, and the Rest of the World.
In convulsion, CEP is a key player in the global economy, set to keep booming with rising e-commerce and international trade. Vital to many industries, its importance will only grow as businesses and consumers demand swift and reliable delivery.